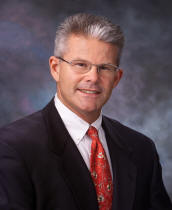 Dr. Gene Orlowsky was born and raised in upstate New York.  He was educated as a teacher and received his Bachelors and Masters degrees in education.  In 1977 he moved to California to attend the Los Angeles College of Chiropractic and has been in private practice in the San Gabriel Valley since 1980.He is board certified in Chiropractic Orthopedics and disability evaluation.  Dr. Orlowsky is one of the few chiropractors that is state appointed Independent Medical Evaluator as well as a Qualified Medical Evaluator.  He is on the post-graduate faculty of Parker Chiropractic College in Dallas Texas and the Preceptor Faculty of the Los Angeles College of Chiropractic in Whittier, California.  He has lectured on the Parker Program for over 15 years as a team teacher and is one of the few that have received the coveted Parker Associate Lecturer (P.A.L.) Award.  His area of expertise includes professional patient management, practice building, Agency for Health Care Policy and Research guidelines and chiropractic orthopedics.
He is past president of the San Marino Chamber of Commerce and the San Marino Rotary.  Dr. Orlowsky is presently the coach of the Arcadia High School Varsity Roller Hockey Team.
He lives in Arcadia and has three children.  His hobbies include bodybuilding, roller and ice hockey and playing the trumpet.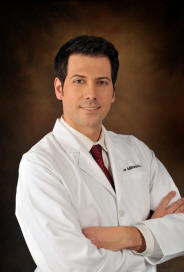 Dr. Milinkovic was born and raised in Canada and graduated with honors from the prestigious University of Waterloo with a double major degree in Science and Business. Dr. Milinkovic attended The Southern California University of Health Sciences where he completed his Doctor of Chiropractic degree program, internship, externship, national board certification and state licensing before going into private practice.
Dr. Milinkovic has been a full-time practicing Doctor of Chiropractic at GEO Chiropractic Clinic in San Marino for over a decade. He travels all over the USA and Canada every year to post-graduate seminars, where he learns the most advanced techniques in the world. Today, Dr. Milinkovic's practice continues to grow, serving hundreds of families.
Dr. Milinkovic has been the recurring Chiropractic expert on the award-winning PBS television show, "Health Matters" which explores the latest trends and innovations in healthcare. Dr. Milinkovic has also been a recurring guest on the nightly news program Real Orange, where he has shared his knowledge of the benefits of Chiropractic care with PBS viewers all over Southern California.
Dr. Milinkovic is an active member of Rotary and the San Marino Chamber of Commerce, where he is involved in a wide array of community service projects. He is often invited to speak at special events, schools and hospitals about his unique approach to overall health, focusing on correction and wellness care. Dr. Mike also enjoys singing, playing the guitar, and exploring the outdoors with his wife, Brenda.